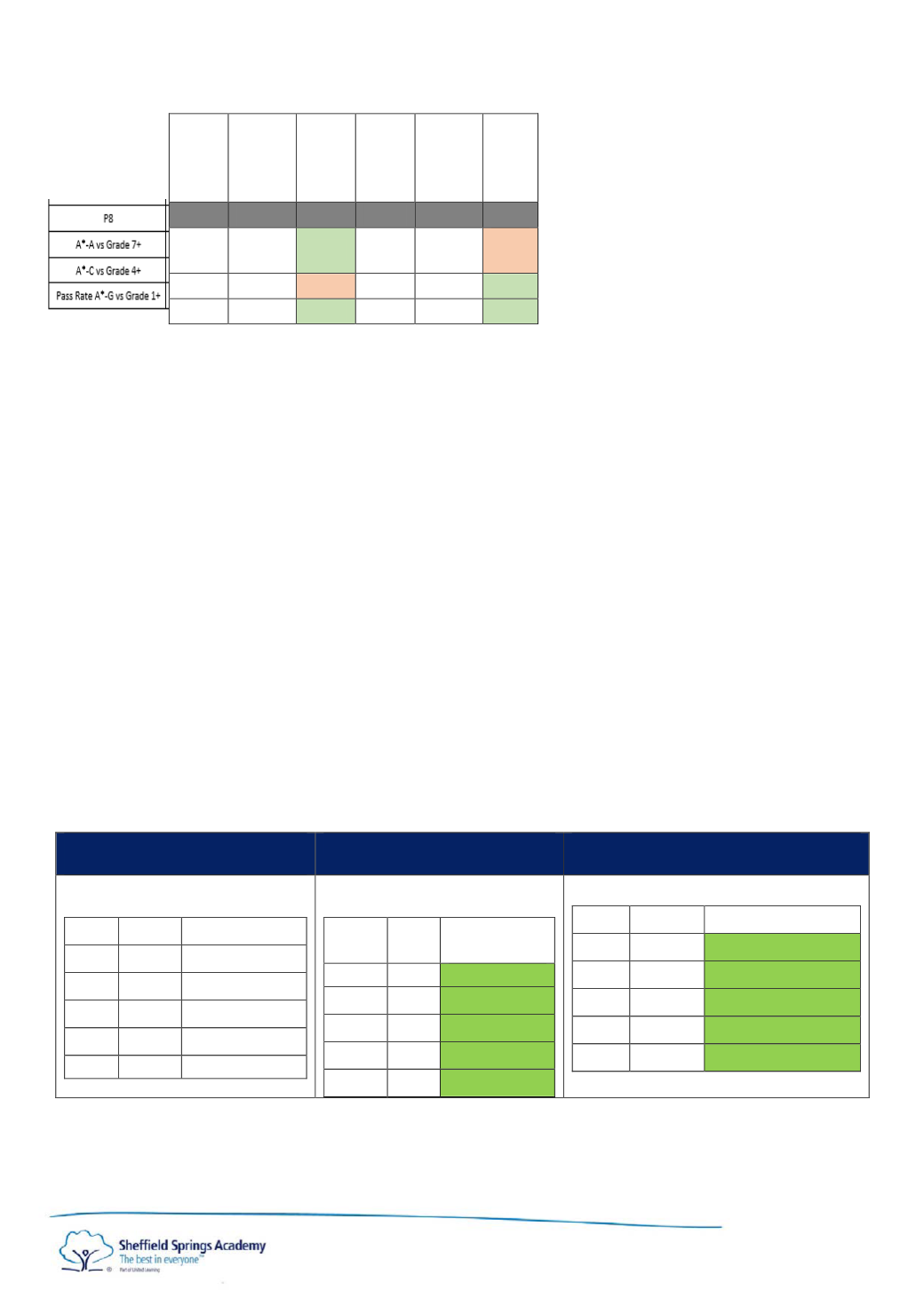 Pupil Premium pupils also outperformed their non-disadvantaged peers nationally in terms of Progress 8 with a P8
score of +0.56. Disadvantaged pupils from the low and middle prior attainment bands performed particularly well
with P8 scores of 1.05 and 0.29 respectively.
Disadvantaged pupils from the low prior attainment band achieved a positive progress residual of 0.03 in the English
P8 element and were close to '0' in maths with a residual of -0.08.
Although disadvantaged pupils' progress and attainment has improved markedly in English and maths, it is the
academy's highest priority to raise their attainment further and to aim for P8 scores of at least '0' in each for the
coming academic year. This will mean disadvantaged pupils raising their average levels of achievement by half a
grade in English and 1/3 of a grade in maths in 2017-18. Pupil Premium spending will be directed to support the
achievement of this aim, particularly in the middle and high prior attainment bands.
Due to the introduction of a new curriculum and significant changes to the way in which pupils' progress is assessed
in academic year 2016-17, it is difficult to compare the progress of Key Stage 3 pupils to previous years. However, the
percentage of pupils making 'expected' or 'more than expected' progress has increased markedly in each year group
over the course of the academic year, evidencing the improvements to teaching and learning at the academy. The
impact of Pupil Premium spending can be seen in the 'gaps' between the performance of disadvantaged pupils and
their non-disadvantaged peers over that period.
Year 7
Year 8
Year 9
83.7% 100.0% 16.3% 95.5% 100.0% 4.5%