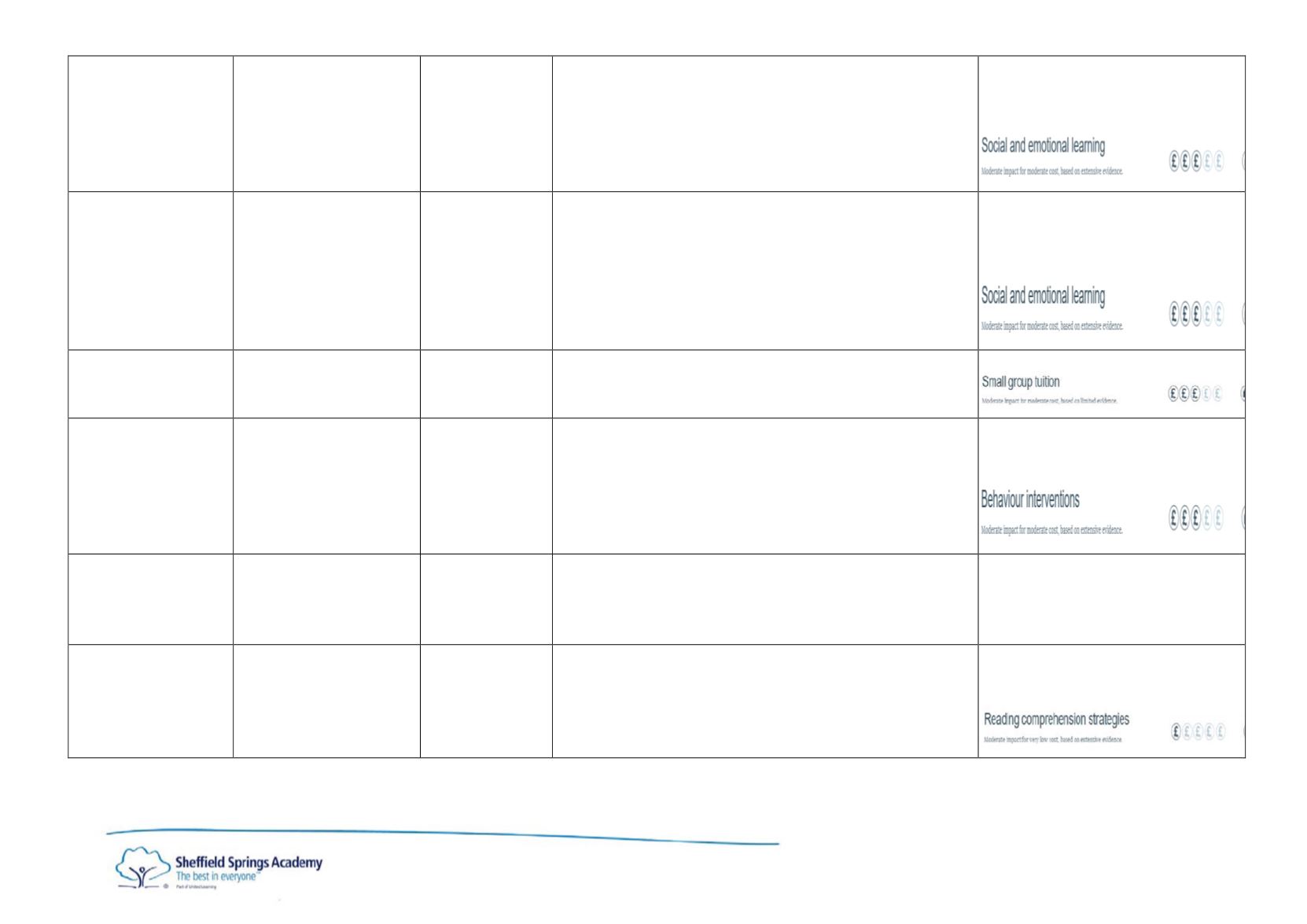 Contribution towards salary of qualified medical practitioner
who support the medical and health needs of disadvantaged
pupils including provision of education about issues that can
be disproportionately present in disadvantaged communities
such as smoking, substance abuse, teenage pregnancy and
Contribution towards salary of 2 x qualified counsellors
working under the supervision of CAMHS Clinical
Psychologist who will support the mental health needs of
disadvantaged pupils including provision of support around
issues that can be disproportionately present in
disadvantaged communities such as poverty, debt, housing
problems, social identity, domestic violence etc.
Payment towards Sheffield University undergraduate maths
tutoring scheme to support KS4 pupils who are in receipt of
Attendance of disadvantaged pupils is significantly worse
than their non-disadvantaged peers, both locally and
nationally. Contribution towards cost of maintaining a data
drive, mobile and well-resourced Attendance Team to drive
improvements in the attendance of PP pupils, which will
subsequently impact upon their progress and attainment.
Subsidy for materials and ingredients in order that
disadvantaged pupils do not suffer stigma of being unable to
participate in practical lessons or do not feel financial
pressure of being asked to contribute.
Librarian given performance management targets that
include supporting literacy and language acquisition and
raising reading ages of disadvantaged pupils. Librarian also
responsible for the administration of the STAR accelerated