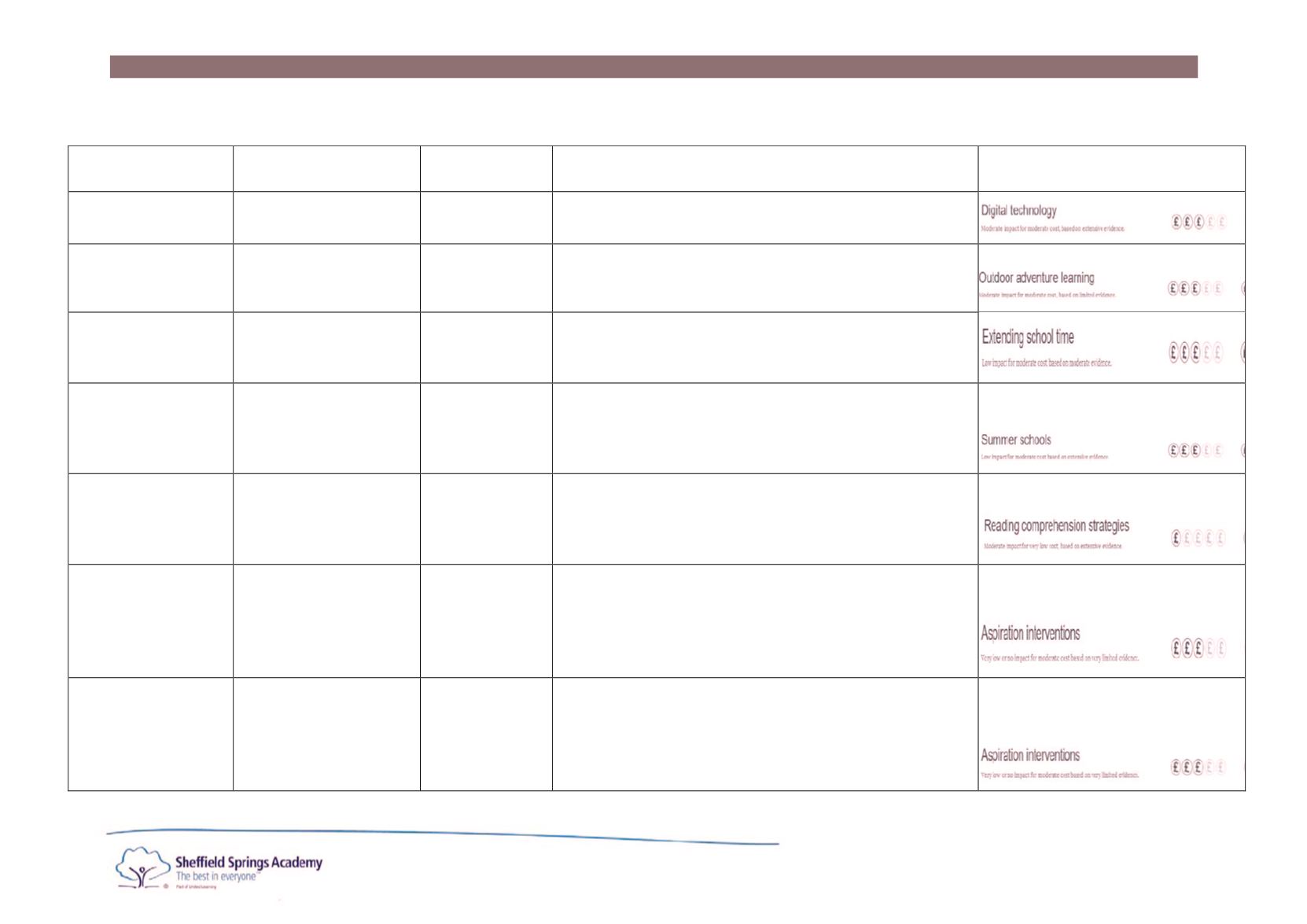 Pupil Premium Strategy:
In academic year 2016-17 the Pupil Premium at Sheffield Springs Academy was spent as follows:
EEF Toolkit Strand / Evaluation
Enable KS3 pupils who are 1+ STEP below their target to
access online literacy resources within the 'Bridge' provision.
Funding for Year 11 pupils in receipt of FSM to attend 2 x 3
day study residentials in English and maths to support their
progress and attainment in those subjects.
Funding to provide staffing for additional English, Science
and maths tuition out with school hours for Y11 pupils to
support their progress and attainment in those subjects.
Additional support for pupils identified during the transition
process (Y6 into Y7) as being 'vulnerable', either socially or
educationally through summer school activities. Funding for
Funding for school librarian to implement STAR Reading
system of accelerated reading development, specifically
targeted at all readers who are >1 standard deviation from
the norm in terms of their standardised reading age score.
To support the social and cultural development of
disadvantaged pupils by introducing them to Higher
Education environments, meeting students and lecturers
and receiving CEIAG that expands their horizons in terms of
To support the social and cultural development of
disadvantaged pupils by providing bespoke CEIAG that
expands their horizons in terms of their future career
opportunities and the steps that they will need to take to